FirstStep Fund
An accessible generalist fund, with educational opportunities designed specifically for Portfolia investors.
Portfolia Education Session
May 21, 2019 9:30 AM – 11:00 AM
An exclusive Educational Deep Dive Session featuring OtoSense's very own CEO, Sebastien Christian! This is a behind the scenes look at the company, the deal and the road to exit.

Join Portfolia CEO, Trish Costello, OtoSense CEO, Sebastien Christian and Portfolia Venture Partner, Bethann Kassman, as we uncover the many facets of risk appetite in this 'deal or no deal' decision. This video session will be held live for Portfolia members across the world.
Prior to the call you can review the original pitch deck and read the case study queuing up the extraordinary journey Otosense took to lead to exit. This is where we will start the conversation to learn more on Tuesday.
Click below to register for this exclusive educational opportunity.
Upcoming Pitches
May 16, 2019
Online platform that allows teacher entrepreneures to craft and sell online educational courses in their field of expertise.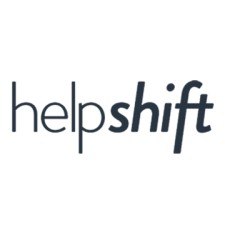 Helpshift is a conversational customer service platform that leverages AI, bots, and messaging-based communication.
Missed the last pitch? Check out the videos here.
April 18, 2019
Female founded. Women run retail. Built on the belief that a woman should wear whatever the hell she wants.

Pitch Deck
Read More →
The first in-home device on the market that will provide functional assistance and support to both the elbow and shoulder for people with muscular dystrophy.

Pitch Deck
Read More →
Pitch evaluation and discussion of Wildfang and Abilitech Medical by fund leadership and Portfolia FirstStep fund members.
Read More →
Boost is leveraging data to assist scouts and player development. The AI engine automatically analyzes game film from any level to generate skills ratings, player comparison, and scouting reports.
FirstStep Orientation & Landscape
Check out the video to meet the FirstStep lead investors and learn more about what you will experience as a member of this exciting fund.
Checkout the Landscape session with Trish and the five FirstStep lead investors to hear them discuss the thesis, investment areas, allocation of capital and much more.