FemTech Fund
Focusing on emerging technologies, products and services improving women's health and wellness throughout their lives.
Ready for Some Great Pitches?
August 14, 2019
The team at MIGHTY has modernized menopause supplements by offering your wellness data set. MIGHTY provides unique supplements and sync them with data-driven results. This offers women a way to track their menopause symptoms.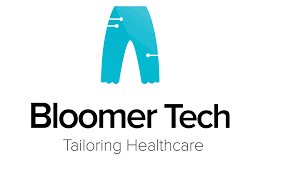 Bloomer Tech is focused on building sensors capable of monitoring temperature, electrical activity (EKG), etc. within ordinary fabrics. The team collects data from the sensors and implements AI to help predict heart attacks and strokes.
Health and wellness company that creates innovative, high-quality, safe, natural, and efficacious intimate health solutions that improve the quality of life in peri/post-menopausal women.
Pitch evaluation and discussion of Joylux and EasyFlo by fund leadership and Portfolia FemTech fund members.
MitraGen is a cardiovascular device company developing a unique and compelling approach to Transcatheter Mitral Valve Repair (TMVR).
Madorra has developed the first effective, non- hormonal treatment and new treatment paradigm for vaginal dryness.
Future Family helps families more easily afford fertility services like IVF and egg freezing.
Prime Genomics is creating innovative new ways to transform the cancer screening market by using saliva testing.