Women's emerging influence is the issue of our time. Portfolia's Annual Investor Summit will focus on amplifying women's financial power as investors and market-makers for the companies they back. The event brings together Portfolia Members and other emerging and experienced women investors. Attendees are well-connected, accredited women investors, including experienced angels, opinion leaders, venture investors, and those interested in learning the fundamentals.
There will be an opening reception at Oficio from 6:00 PM to 8:00 PM on April 17. The main event runs at the Westin Copley Place from 8 AM to 2:30PM on April 18, immediately ahead of the Angel Capital Association's Summit.
OPENING RECEPTION
Tuesday, April 17, 6:00 - 8:00 PM
Oficio - 129 Newbury St, Boston
MAIN EVENT
Wednesday, April 18, 8:00 AM - 2:30 PM
Westin Copley Place - 10 Huntington Ave, Boston
AGENDA
TUESDAY, APRIL 17 - OFICIO (129 NEWBURY ST)
WEDNESDAY, APRIL 18 - WESTIN COPLEY PLACE
Breakfast and Registration

Welcome Remarks

Data Trends: Women and the Entrepreneurial Ecosystem

Fireside Keynote with Judith Rodin - The Impact of Women

The Investing Landscape: Current & Future Funds

Portfolia's First Exit - An Entrepreneur's Perspective (To Be Announced!)

Luncheon

Fireside Keynote with Joanne Wilson - Up Close and Personal with the Investing Gotham Gal

Closing Remarks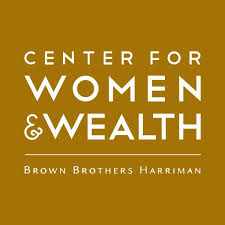 The Center for Women and Wealth® (CW&W) is committed to engaging and supporting women as they create and manage wealth. We provide women with investment, planning and philanthropic resources derived from decades of experience through work with our private banking clients. The CW&W aims to cultivate a community, in person and online, where women can share experiences with each other and give advice to new generations of female leaders.
For information about sponsoring the Summit, please email Autumn Carter at autumn@portfolia.com.